Lee County was formed on December 11, 1826 by an act of the General Assembly of Georgia in Milledgeville. There are currently different opinions about who the county was named to honor. Some believe that Lee County was named after Richard Henry Lee, a signer of the Declaration of Independence and others believe the county was named to honor Major General Henry "Light Horse Harry" Lee III who was a famous Calvary Commander during the Revolutionary War. This debate will have to continue because no known record appears to exist to conclude which opinion is correct.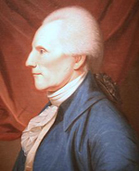 Richard Henry Lee (January 20, 1732 - June 19, 1794) was an American statesman from Virginia best known for the motion in the Second Continental Congress calling for the colonies' independence from Great Britain. His famous resolution of June 1776 led to the United States Declaration of Independence, which Lee signed. He also served a one-year term as the President of the Continental Congress, and was a U.S. Senator from Virginia from 1789 to 1792, serving during part of that time as one of the first Presidents pro tempore.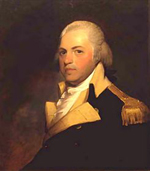 Henry Lee III (January 29, 1756 – March 25, 1818) was an early American patriot who served as the ninth Governor of Virginia and as the Virginia Representative to the United States Congress. During the American Revolution, Lee served as a cavalry officer in the Continental Army and earned the name Light-Horse Harry. He was also the father of Confederate General Robert E. Lee.
More information about the creation of Lee County Georgia can be found in the History of Lee County which is available through the Lee County Historical Society and can be purchased for $38.00 at the Leesburg Library, 245 Walnut Avenue Leesburg, Georgia. Checks should be made to the Lee County Historical Society. This book consists of over 800 pages including family genealogy and old photographs of Lee County, the City of Leesburg and Smithville.